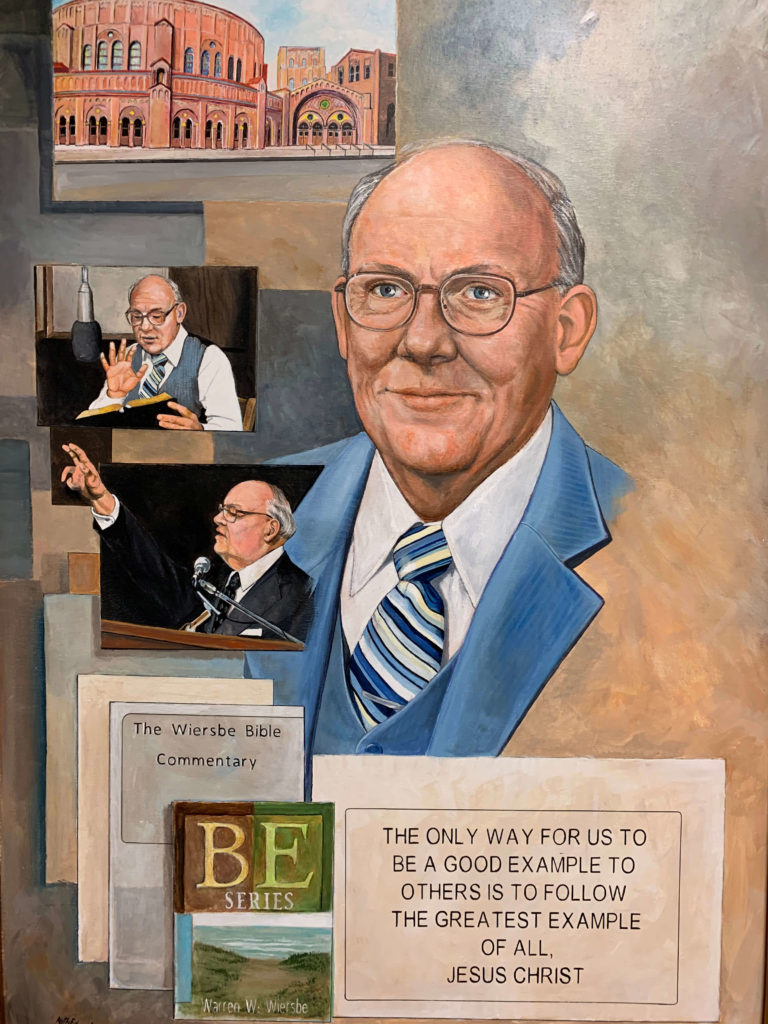 Dr. Warren Wiersbe
(1929 – 2019)
Warren Wendel Wiersbe was born on May 16, 1929, the third and youngest child of Fred and Gladys Anna Wiersbe, in East Chicago, Indiana.
Just before his 16th birthday in May 1945, Wiersbe attended a Youth for Christ rally where a 26 year old Billy Graham preached the Gospel. Wiersbe accepted Christ as his Savior that night.
Warren Wiersbe pastored Central Baptist Church in Chicago (1951-1957), was on staff at Youth for Christ (1957-1961), pastored Calvary Baptist Church in Covington, KY (1961-1971), pastored Moody Memorial Church in Chicago (1971-1978) and finally was Bible teacher and General Director at Back to the Bible in Lincoln, NE (1980-1990). Later, Wiersbe would become writer in residence at Cornerstone University in Grand Rapids, Michigan, and also was appointed Distinguished Professor of Preaching at Grand Rapids Theological Seminary.
Although Wiersbe was a noted pastor, Bible teacher and professor, it was his prolific writings that set him apart and made a difference in the lives of so many. Wiersbe wrote over 160 individual books. His most famous, the "Be" series of commentaries covering all of the Old and New Testaments, has sold over 3 million copies.
During his lifetime Wiersbe has amassed a library of over 14,000 books. When the Wiersbes moved to Lincoln, Nebraska in 1980 to go to Back to the Bible, Betty Wiersbe told the realtor, "We are looking for a library with a house attached." In 2018, Dr. Wiersbe donated his library to Cedarville
University and in October 2019, the Warren and Betty Wiersbe Library and Reading Room was opened.
Dr. Wiersbe passed away on May 2, 2019. Betty, his wife of nearly 66 years, joined him just six weeks later on June 15.
"God's people don't live on explanations; they live on promises."

Warren Wiersbe