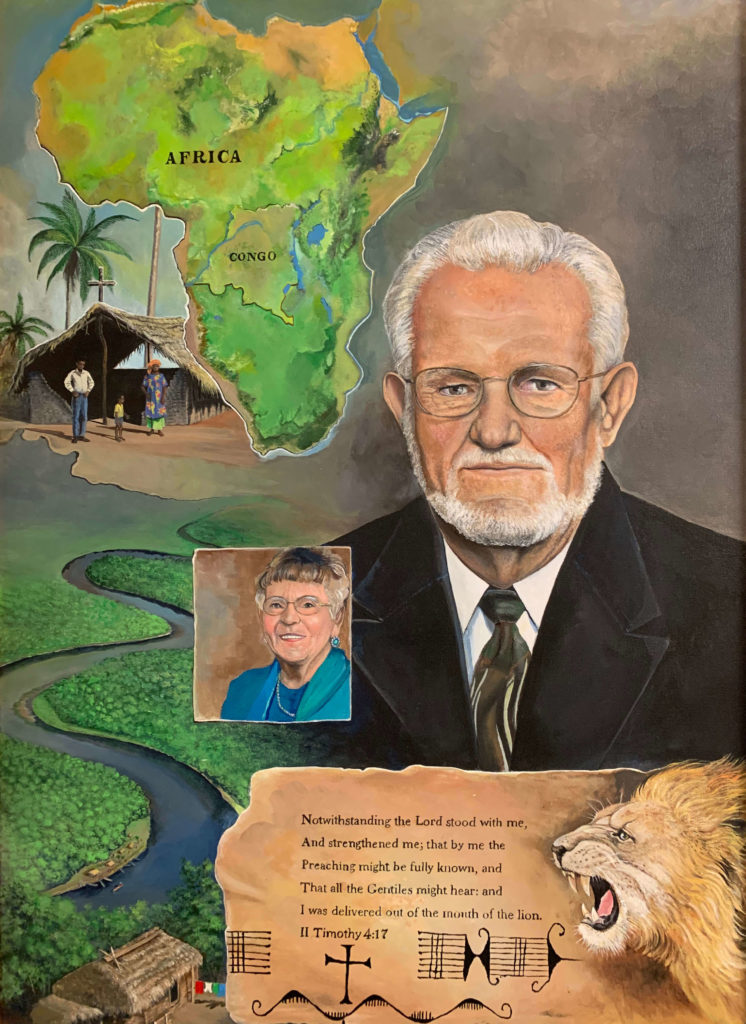 Elmer Lee Deal
(1925 – 2015)
Elmer Deal was born on August 11, 1925, in Rocky Comfort, MO. While in high school he excelled both academically and athletically. During this time he met the love of his life, Mary Carden, and knew immediately that she should be the future Mrs. Deal. Shortly after graduation from high school, he received a draft notice from the United States Army. During WWII he served as an Army infantryman in the Pacific Theater and was honorably discharged in May of 1946. Two weeks after his discharge from the Army, Mary and Elmer were united in marriage. In 1952 he and Mary accepted the Lord as their personal Savior through the ministry of Tulsa Baptist Temple and became active members of the church. Dr. Clifford Clark, pastor of Tulsa Baptist, led them to the Lord.
The catalyst that gave them direction was John 4:35, "Lift up your eyes and look on the fields, for they are white already unto harvest." On September 11, 1954, he and Mary surrendered their lives to reach the people of the Democratic Republic of the Congo. After working for American Airlines, Elmer quit his job and entered Baptist Bible College to prepare for missionary service. He also attended Moody Bible Institute in Chicago, IL and the University of Brussels in Belgium. Elmer was ordained June 12, 1958.
Arriving on August 4, 1959, Elmer and Mary served the Lord faithfully there for over 50 years in the Congo. During that time, they survived four civil wars in which they evacuated or evaded capture numerous times. In April 1960, Gregoire accepted Christ, whom Elmer Deal called his first significant conversion. On May 31, 1964, Pastor Gregoire was captured by the Simbas and killed.
From 1962 to 2009, during Elmer's ministry, thousands of people accepted Christ as their Savior and there were 158 churches started. Many more than the verified 158 churches were started, but the actual number is unknown due to their remote locations in the bush. Through the training of national pastors, churches are still being established yet today in the Congo.