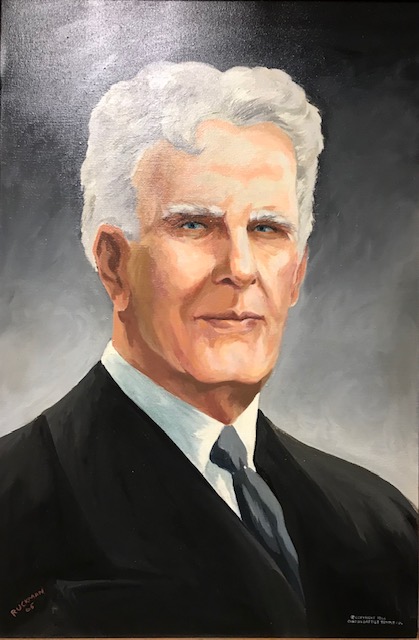 William Bell Riley
1861 – 1947
W. B. Riley was born in Green County, Indiana, but the family soon moved to a log cabin in Boone County, Kentucky. In 1880 he completed sufficient schooling at a normal school in Valparaiso, Indiana, to receive his teacher's certificate. After teaching in country schools he attended college in Hanover, Indiana, where he received an A.B. degree in 1885.
He served several Baptist churches in Kentucky, Indiana, and Illinois, in addition to studying at the Southern Baptist Theological Seminary in Louisville, Kentucky. On March 1, 1897, he began his ministry as pastor of the First Baptist Church of Minneapolis, Minnesota which he served for the next fifty years. A gifted orator and preacher, he championed the cause of fundamental, evangelical Christianity. He conducted large evangelistic campaigns in which thousands were saved and built up the membership of his church to more than twenty-five hundred. On more than one occasion he debated against evolution at the University of Minnesota.
In 1942 he retired from the active pastorate to devote his time to Northwestern School, which he founded on October 2, 1902. The school is known for the hundreds of ministers and missionaries who are trained in its classrooms. Dr. Riley authored at least sixty volumes, numerous booklets, and sermons in pamphlet form.