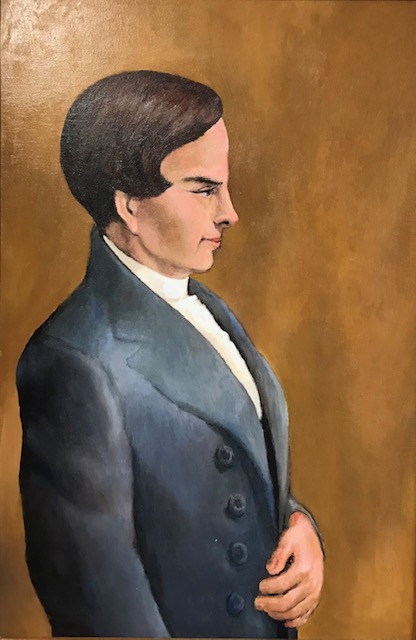 Robert Murray McCheyne
1813 – 1843
Robert Murray McCheyne was born in Edinburgh, Scotland on May 21, 1813. He taught himself the Greek alphabet at the age of four. He later distinguished himself as a student at Edinburgh University. McCheyne was licensed to preach by the Presbytery of Annan on July 1, 1836 and became pastor of St. Peter's (Presbyterian) Church of Dundee, Scotland, in 1836.
At the age of 24, he became a member of a mission of inquiry to study the best means of evangelizing the Jews and visited Palestine for that purpose. While there he became ill and devoted much of his time praying for his flock; the famous revival in Dundee began in his church under the ministry of William C. Burns. It continued under McCheyne. The whole city was moved; no less than 39 prayer meetings were held weekly in connection with his church, of which 5 were conducted by children. McCheyne died of typhus on March 25, 1843. He is buried in the churchyard of St. Peter's.
His monument contains the words, "Who died…in the thirtieth year of his age and the seventh of his ministry. Walking closely with God, an example of the believers in word, in conversation, in charity, in spirit, in faith, in purity. He ceased not day and night to labor and watch for souls, and was honoured by his Lord to draw many wanderers out of darkness into the path of life."
One of the most notable characteristics of the man was the holy consistency of his daily walk. He has been called "one of the loveliest specimens of the Spirit's workmanship." The secret of this was his habitual dependence upon the Spirit of God.