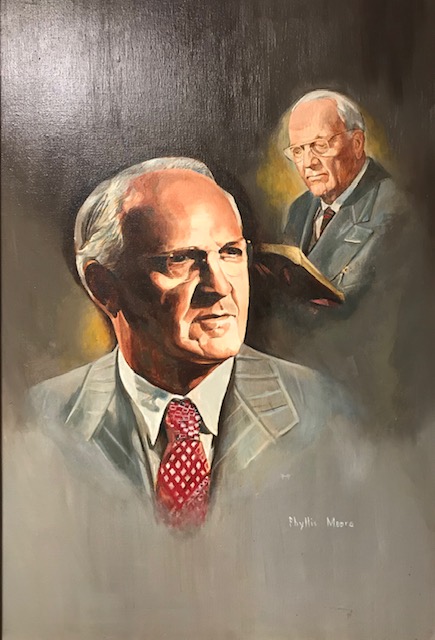 Robert Greene Lee
1886 – 1978
R. G. Lee began his career on a farm near Post Mill, South Carolina where he was born of poor, but deeply religious parents. Early in life he felt the call to be a preacher and in spite of many obstacles he heeded that call.
He won many scholastic and oratory honors at the Furman Preparatory School and Furman University in Greenville, South Carolina. He graduated with an A. B. degree in 1913. He took post-graduate work at the Chicago Law School, receiving a Ph. D. in International Law in 1919. He was ordained at his boyhood church at Fort Mill, South Carolina in 1910.
His first full-time pastorate was at Edgefield, South Carolina. It was followed by pastorates at First Baptist Church in Chester, South Carolina; First Baptist Church of New Orleans, Louisiana; and, Citadel Square Baptist Church in Charleston, South Carolina.
He was pastor of Bellevue Baptist Church in Memphis, Tennessee from December, 1927 until April 10, 1960. During his pastorate at Bellevue, over twenty-four thousand people joined the church, over seventy-six hundred of these for baptism. Dr. Lee preached his famous sermon, "Pay Day – Someday" over 1200 times in the United States and other countries. He died July 20, 1978 at his home in Memphis, Tennessee.